Even though I am still working on my 101 list, when I saw this idea on Dani's blog I just had to join the fun. You see, she and I met during ALT at our "dinner with" and I am so glad we did because otherwise I never would have known of her gorgeous blog. Anyway, the idea is simple, make a list of 12 things you want to accomplish before 2012, and hopefully cross them all off!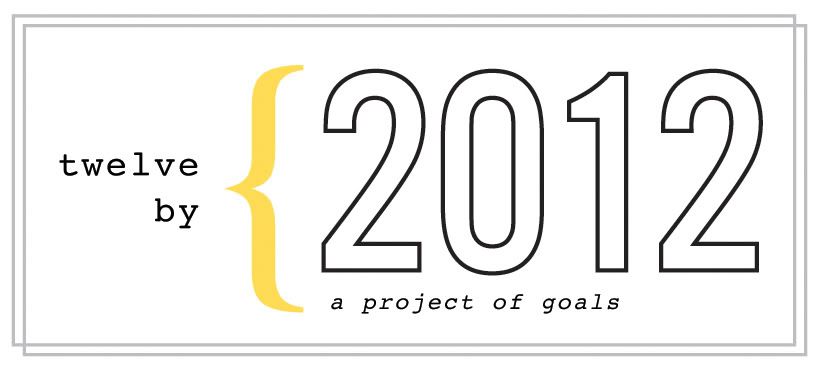 I had already been thinking about goals for the fall/winter, so this really came at the perfect time. Here is my list:
Really learn to crochet, from a pattern. I know how to do things, but not the right way. I want to do it the right way so I can make awesome things.
Overnight in the city and visit all the Christmas sights. This seems to be becoming an annual thing for us, so I want to make an effort to make it an annual thing!
Put up outdoor Christmas lights. I missed out last year because of the weather.
Get the husband's office all awesome and organized.
Remove all the grass from the flowerbeds. Hopefully before the frost and snow comes again.
Make our Christmas cards.
Start to learn the piano again.
Go through books and donate to the local library.
Try one new restaurant each month (3 total).
Bake a totally new to us holiday treat.
Make my daily 2 mile walk a priority. This gets very hard in the winter as the dreadmill is so much more boring than going outside in nature.
Have more actual, in person, interaction with my friends!